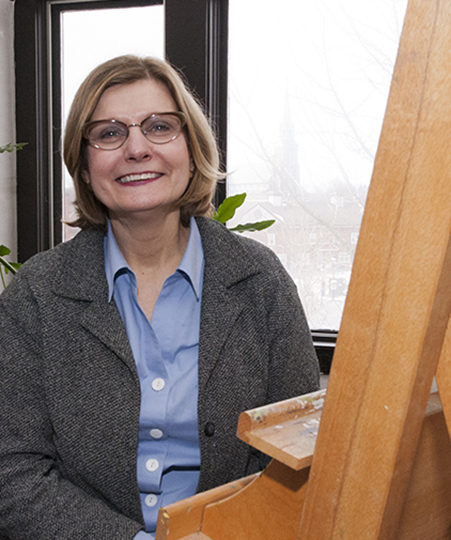 Artist Statement
I am interested in painting from direct observation, indoors and out, using oil, gouache or watercolors. For me, "direct observational painting" is where I respond to the environment around me. I observe, collect information and absorb the complexity of the scene, whether it is a still life or landscape.
Sometimes my best work is produced by viewing the same surroundings for several days. The first image gets distilled in my mind and when I revisit the original subject, reacting to the subject becomes clearer. I rely on my years of observational work and the knowledge I have gained to communicate my ideas.
I was born and raised in New Jersey and have always been involved with the arts. I am a graduate of Rochester Institute of Technology with an AAS with Honors and a BFA with High Honors.
I moved from Manhattan to Massachusetts in the 1980s and worked as a free lance and studio textile designer for many years. I primarily worked for Strahan, an old New England wall paper company. I became a Lowell resident in 2005.
Kathy Rubado