Figure Drawing with Michael S. Vieira
Classes will meet Tuesday Evenings from 6 to 9 pm in March in the Parker Galley.
$100 for 4 weeks with instruction. $60 for 4 weeks to use model as a subject with no instruction.
Vieira was trained at the School of the Museum of Fine Arts.
For more info contact Michael at http://facebook.com/michael.s.vieira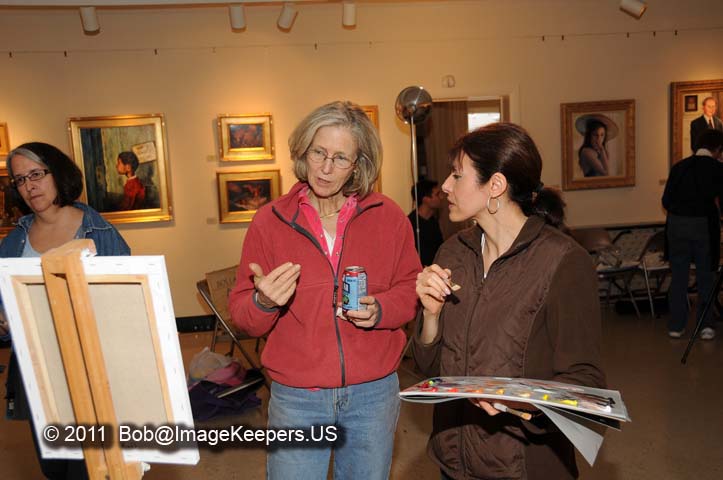 Mary Minifie explains technique during her Portrait Painting Workshop in the Parker Gallery in May 2011.
Students from Mary Minifie's Portrait painting workshop are gathered around a model.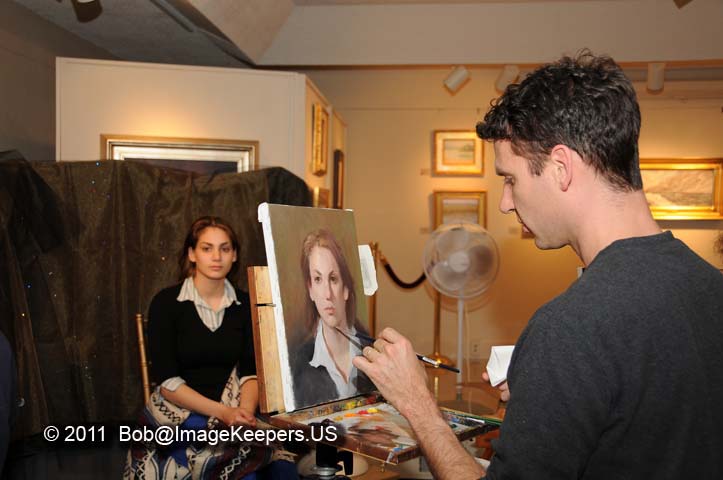 Be NOTIFIED about EVENTS
Add Your Name to Our Email Lists