The Summer Art Program is open to children, grades 5 to 8, ages 10 to 14 years old. Each week-long session focuses on a different art form and combines exciting hands-on art making with museum tours, art history discussion, and connecting real works of art with the day's activity. Professional artists and educators will direct creative and age-appropriate activities using a variety of media in the museum's Parker Gallery and in the adjacent Whistler Park. Local visiting artists will come to talk about their work in the week's featured medium. THe program fee includes all materials, as well as a Whistler painting smock.
The class fee for any of the sessions below (including materials) is $165 for one week per student. There is an early registration discount of 10% if you sign up by June 1, 2014. (Mail registrations must be postmarked by this date) Please have your child bring a non-refrigerated snack and drink each day. No food will be provided. Scholarships are available for talented children in the community. For more information, call Sara Bogosian at 978-452-7641.
Week 1: July 7 to 11, DRAWING
Week 2: July 14 to 18, PAINTING
Week 3: July 21 to 25, SCULPTURE
Week 4: July 28 to Aug 1, PRINTMAKING & COLLAGE
Join our email list on the "Events at a Glance" page.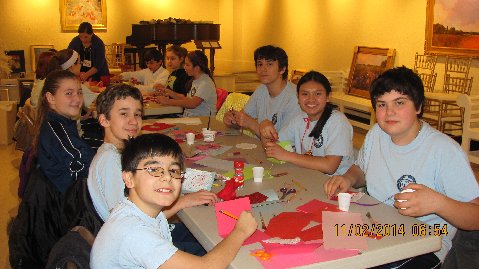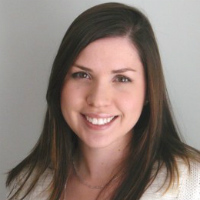 Emily Finch is an experienced visual art educator who has worked with children for over 6 years in diverse art-related roles. She holds a Bachelors degree of Fine Art in Art Education, an educator's license to teach art to children, and an EEC (Early Education and Care) certification. Her professional experience on the preschool up to adult levels has assisted her in accurately accommodating art lessons to each student's developmental and skill level.
She currently teaches the sixth grade students from the Helenic American Academy lessons once a month in the Parker Gallery. Emily will also be involved in our summer art program during the summer of 2014. For more information she can be reached at This email address is being protected from spambots. You need JavaScript enabled to view it. or 857-231-6061. Her website is http://www.emilyfinchart.com