Shade Revealed: How to Garden Successfully in Low Light (Really)
Thursday, September 18, 2014: 6PM
In conjunction with our current exhibition, How Does Your Garden Grow? Art Quilts 2014, The Whistler House Museum of Art is pleased to present an evening talk with Amy Ziffer, known in the gardening world as The Shady Lady. The event takes place on Thursday, September 18, 2014, 6 PM at the Whistler House Museum of Art, 243 Worthen Street, Lowell MA 01852.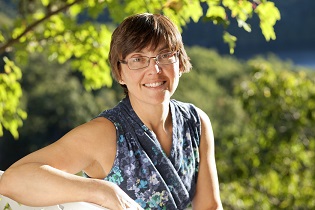 The Shady Lady will prove that all shade plants are not created equal. Her lecture will be abundantly illustrated with beautiful photography and will focus on what makes some shade plants better performers than others. Ms. Ziffer will provide a clear approach to designing a northeastern shade garden for the best chances of long term success.
Amy Ziffer is the author of the recently published book, The Shady Lady's Guide to Northeast Shade Gardening and is a Northeast gardening specialist residing in USDA Zone 5.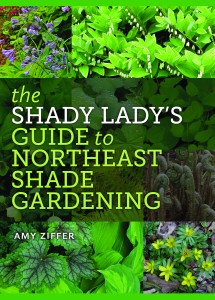 The evening is presented as part of the Moses Greely Parker Lectures Series, established in 1917.
Saturday, July 19, 2014
9:00 am – 4:00 pm
Tour 6 Charming Area Gardens
The tour begins in the beautiful Whistler Park at Whistler House Museum of Art and travels on to unique and charming area gardens on this self-driving multi-sensory experience. Enjoy meditative and cutting gardens, whimsical sculptures, carved tree trunks, funerary art and a few special "Ripley's Believe it or Not" plant oddities.
Purchase your program ($25) and begin the tour at Whistler House Museum of Art, 243 Worthen St., Lowell. Tickets are only available at Whistler House Museum of Art, on the day of the tour.

The Gardens
The Whistler House Museum of Art - 243 Worthen Street - Built in 1823 and birthplace of Jame McNeill Whistler (b. 1834) was established in 1878 as the permanent home of the Lowell Art Association. View the beautiful Whistler Park with its neatly shaped yews, handsome European Beech trees, brick walkways, a butterfly garden, classical antique bronze urns, a wisteria pergola and a large bronze sculpture of James McNeill Whistler, created by the internationally renowned sculptor, Mico Kaufman. Tour the historic home filled with its permanent collection of late 19th and early 20th century artwork as well as the current exhibition in the adjacent Parker Gallery.

710 North Andover Street - This lovely home boasts a flowering island (Raven Road side of home), a dahlia garden, a wisteria trellis, a stone wall, a grape vine laden trellis, a beautiful meditation garden, wildflowers, a kitchen garden and more.
145 Luce Street - See amazing public art at this stop, starting with streetside carved tree-trunks, stonewalls, foundation plantings, terraced gardens and lots of whimsical scuplture throughout. Enjoy this unique space and be inspired to look beyond flowers and plants for your gardens.
The John Nesmith House - 229 Andover St. See the lovely iris and hosta garden along the west slope of the house, follow the winding brick pathway that once led to the home's solarium, now a shrub lined reception area. In front of the house you'll find the cutting gardens; beds filled with hydrangeas, hostas and both annuals and perennials. Did you know that Abraham Lincoln once visited this house?
The Lowell Cemetery - 77 Knapp Avenue. Flower gardens and flowering trees are planted throughout the cemetery grounds and the physical beauty of the surroundings creates at restful sanctuary for the departed. Since its dedication in 1841, the Lowell Cemetery has become a depository of cemetery and funerary art, designed and carved by both local and internationally famous sculptors.
The Textile Avenue Greenhouse - 475 Textile Avenue. Just a mile outside of downtown Lowell, a lush cottage style garden awaits. This is not your usual garden. Equal parts greenhouse, rescued plants garden and resource for local gardeners it is an epicenter of all things garden. Don't miss the special "Ripley's Believe it or Not" plant oddities.
Some locations will host 30 minute concerts and roving musicians. Musical highlights include:
9:30 Brass Quintet - Whistler House Museum of Art
10:30 Cello Duet - The John Nesmith House, 229 Andover Street
11:30 Wind Ensemble - At the Chapel, Lowell Cemetery, 77 Knapp Avenue
1:30 Violinist - 145 Luce Street
Bring your camera!

Sponsored by: The Lowell PHilharmonic Orchestra and Whistler House Museum of Art.
Directions

From Route 3 (North or South) or from I-495, take Lowell Connector to Thorndike Street Exit (5B). Proceed past American Textile History Museum, and through intersection; left onto Market Steet (Haffner's Gas Station.) Left onto Worthen Street (one-way) to gray house on right (#243).