For prospectus 2014 click here
Viewers Choice 2013
This year there was a tie for Viewer's Choice. Both received an equal amount of votes.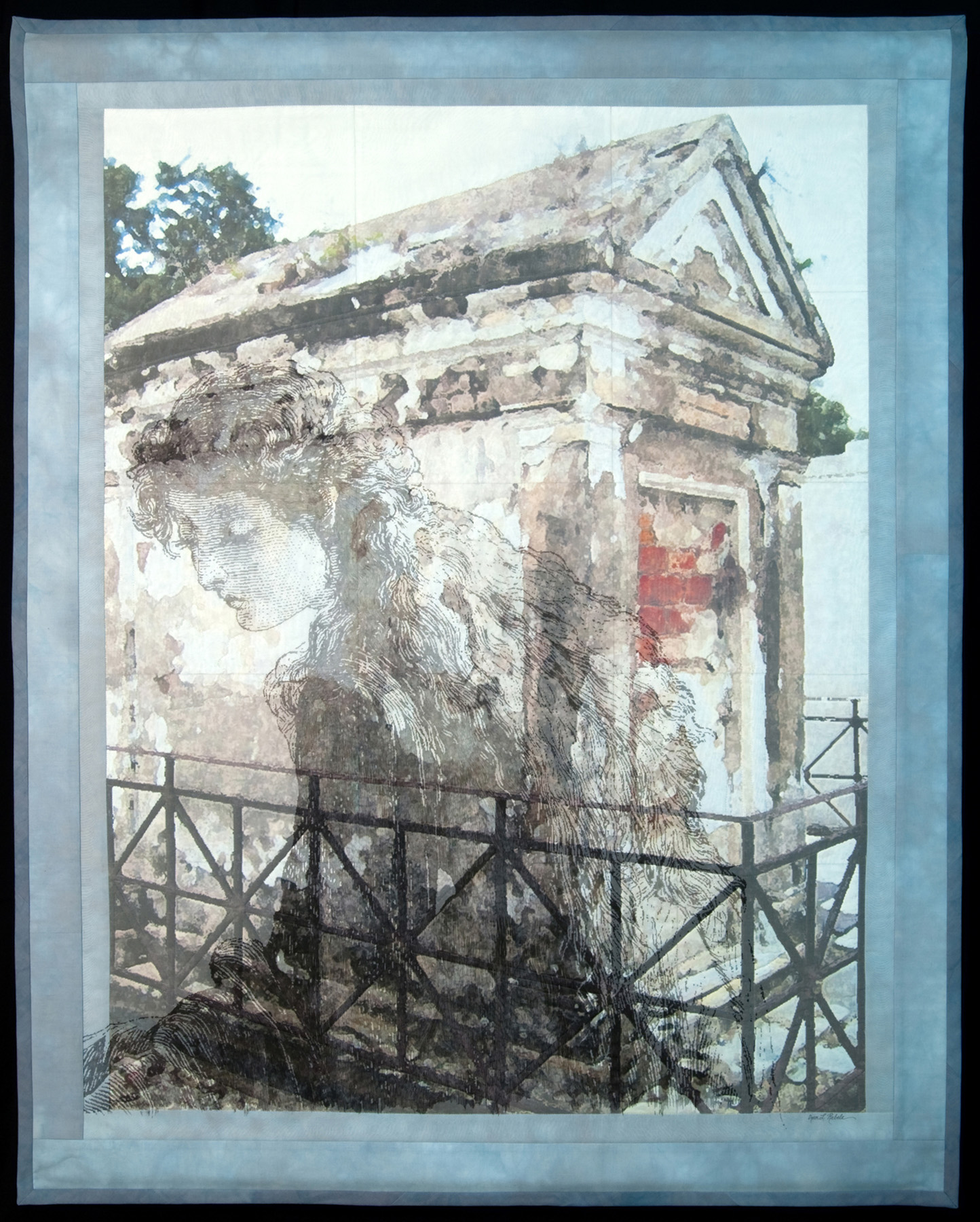 Forgotten But Not Gone: Ruth by Ann Rebele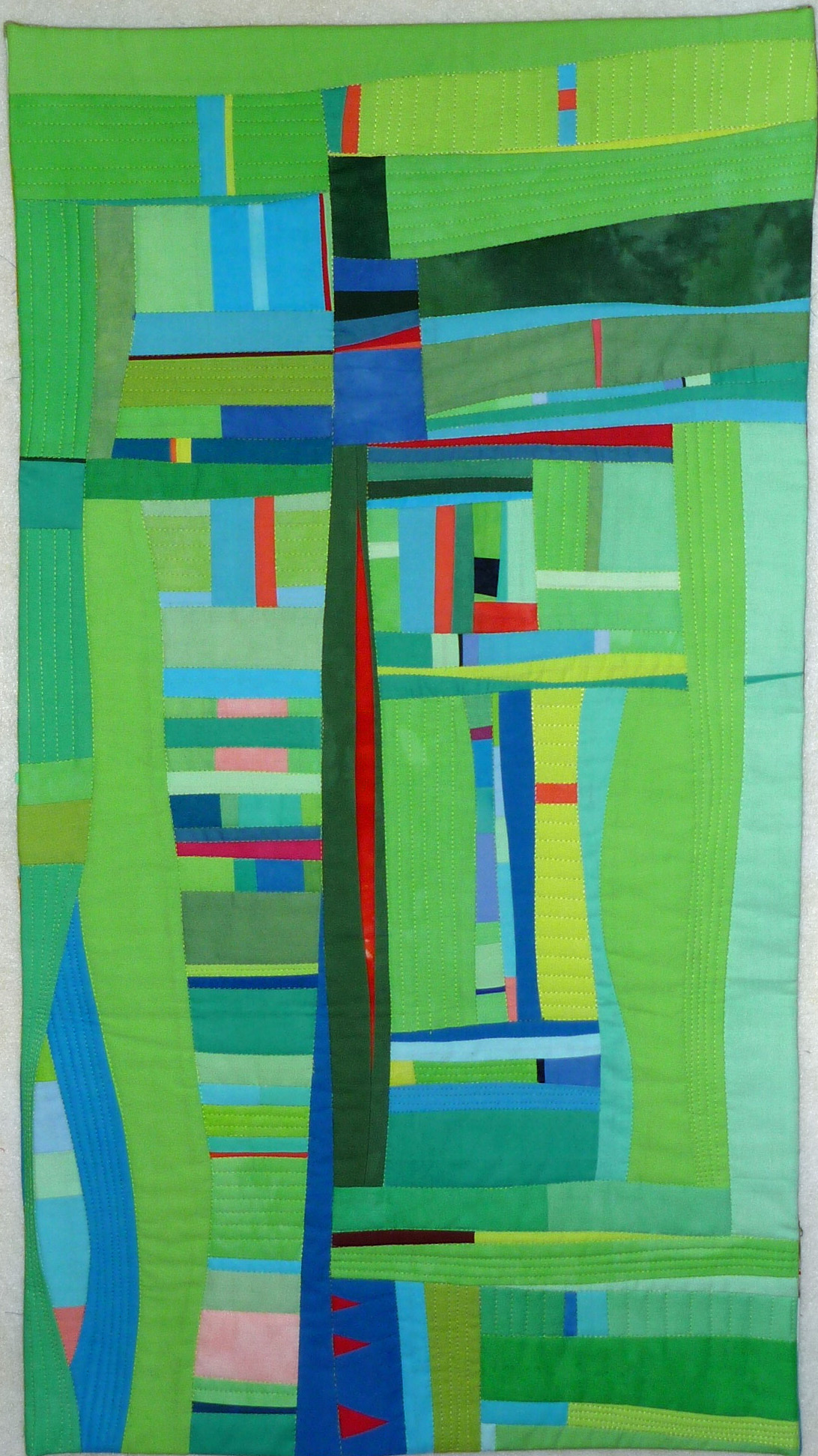 Plowlines I by Stephanie Shore
What's My Line?
Image: Genesis Colony, by Betty Busby (Whistler Award)

Image: Into the Silence, by Wen Redmond (Juror's Choice Award)
Exhibit Dates: Aug 8 – Sept 14, 2013
Exhibit Criteria: Art Quilts that explore the idea of using a line both literally and figuratively – a stitched line, a line of work, a line in a song or poem, a railway line, a line on a map, lines on a face…the possibilities are endless.
Quilt Artists 2013:
Ann Brauer, Shelburne Falls, MA; Betty Busby, Albuquerque, NM; Sandra Palmer Ciolino, Cincinnati, OH; Diane Franklin, Jamaica Plain, MA; Leesa Gawlik, Durango, CO; Rosemary Hoffenberg, Wrentham, MA; Melani Kane Brewer, Cooper City, FL; Linda Laird, Colorado Springs, CO; Vita Marie Lovett, Maryville, TN; Valerie Maser-Flanagan, Carlisle, MA; Barbara McKie, Lyme, CT; Olga Norris, Basingstroke, Hampshire County, UK; Marti Plager, Louisville, KY; Kathleen Probst, Meridian, ID; Ann Rebele, Columbus, OH; Wen Redmond, Strafford, NH; Lisa Flowers Ross, Boise, ID; Maria, Shell, Anchorage, AK; Stephanie Shore, Lexington, MA; Phyllis Small, West Hartford, CT; Mary Thumann, Beach Lake, PA; K. Velis Turan, Earlton, NY; Anne Walker, Rangeley, ME; Nelda Warkentin, Phillips, ME; and Marianne Williamson, Miami, FL.
Jurors: Bobbie Sullivan (2011) and Nancy Crasco (2012), past award winners of Whistler Art Quilt Exhibits Awards: Awards will be presented at the reception for Juror's Choice and the Whistler Award.