April 2016
Whistler House President and Executive Director Sara Bogosian is currently visiting with U.S. Ambassador James Costos at U.S. Embassy in Madrid, Spain. The Whistler House lent 6 Whistler etchings that are on display in the Ambassador's office, as part of the Art in Embassies program. The etchings hang behind his desk.

Ambassador Costos is originally from Lowell, Massachusetts, and visited the Whistler House as a child.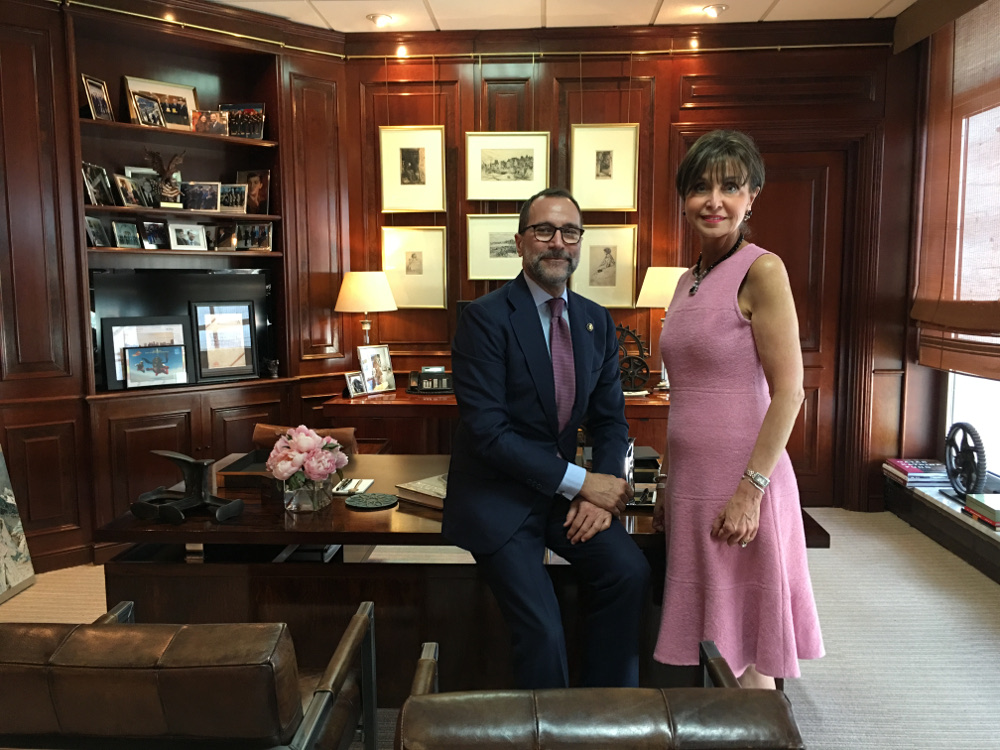 February 2016
Thomas Bayley Lawson (self-portrait shown above) was an American painter and a co-founder and the first President of the Lowell Art Association, Inc. The Lowell Art Association was founded in 1878, and established the Whistler House Museum of Art in 1908 as its permanent home.
Things you may not have known about Lawson:
He was a native of Newburyport, MA, born in 1807.
He established one of the first permanent art studios in Lowell in 1842.
In 1844 a group of Lowell citizens, who were members of the Whig Party, financed a trip for Lawson to Washington to paint Daniel Webster, Secretary of State.
In the 1870's, he was commissioned to paint the portraits of Lowell's early mayors.
He is noted for his portraits and still life paintings. The WHM has 9 works of his art in its permanent collection.
Tokay Grapes Red and Yellow Grapes
January 2016
Whistler and his butterfly
No one knows when James McNeill Whistler first used the butterfly as a signature in his paintings and prints. By the 1870's it had become a very important element in his works and he even used it as a decoration and signature on letters, notes and invitation cards. The butterfly symbol became so popular that people used to bring back paintings they had purchased before he started using the symbol so he could paint in on the ones they owned.
Whistler liked the effect of the butterfly because it resembled ideographs used in oriental works of art. (What is an ideograph? An ideograph or ideogram is a character or symbol which represents an idea or thing. Examples: $, %.)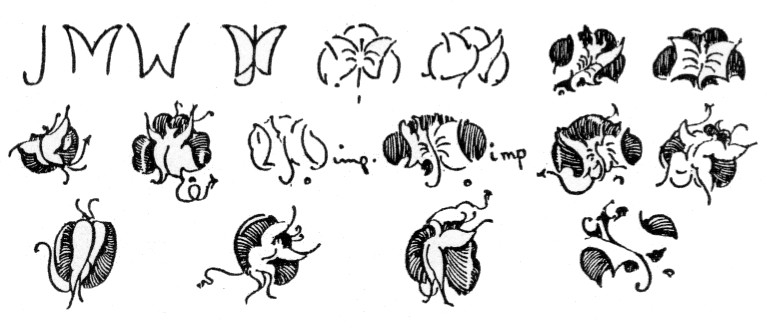 Whistler used his butterfly both as a symbol for himself and as part of the design in his paintings and prints. Over the years, the butterfly design changed from simple to very complex and sometimes, Whistler added a stinging tail.