December 2015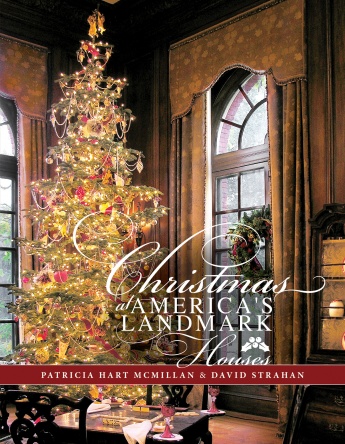 The Whistler House Museum of Art is featured in this newly released book!

Christmas at America's Landmark Houses
by Patricia Hart McMillan & David Strahan
Published by Schiffer Publishing, Ltd.
Here is Christmas decorating, history, architecture, and interior design wrapped in one sparkling package. Three-hundred and sixty-three gorgeous, inspiring images provide leisurely looks at historic house interiors magically decorated for Christmas. Begin with the Foreword by Christopher Radko, famed re-creator of vintage Christmas ornaments. Tour historic holiday homes from the Whistler House, birthplace of famous American artist James McNeill Whistler, to Colonial Williamsburg, and look inside San Antonio's most beautiful house–the Spanish Governor's Palace. Marvel that a typical ranch-style house was home to two future US presidents, a first lady, and two governors. Visit the honeymoon home of Bill and Hillary Clinton. Enjoy the modest dwelling of Canadian WW I flying ace Billy Bishop, and tour the "castle" of Model A creator Edsel Ford. Some houses' Christmas décorations are period correct; others are joyfully au courant.

Size: 8 1/2″ x 11″ | 363 color images | 256pp
Schiffer Publishing, Ltd. is a family-owned, independent publisher of high-quality, nonfiction books. Since 1974, Schiffer has published thousands of titles on the diverse subjects that fuel our readers' passions. From our traditional subjects of antiques and collectibles, arts and crafts, and military history, Schiffer has expanded its catalog to publish books on contemporary art and artists; architecture and design; food and entertaining; the metaphysical, paranormal and folklore; and pop and fringe culture, as well as books for children.

Books are currently available for sale at the Whistler House Museum of Art for $50. (Includes tax and shipping) For more information, call 978-452-7641 or contact Executive Director Sara Bogosian at This email address is being protected from spambots. You need JavaScript enabled to view it..

See our coverage in Boston Magazine!
---
Sara, oil on linen
Whistler House studio artist Mary Rose O'Connell will have a solo exhibition at the Rockport Art Association from November 15 – November 27, 2015. There will be an opening reception on Sunday, November 15 from 2 - 4 pm.
Mary Rose will also have work in the 31st Almost Miniatures Show at Francesca Anderson Fine Art (Portraits North) in Lexington, MA from November 19, 2015 thru January 16, 2016.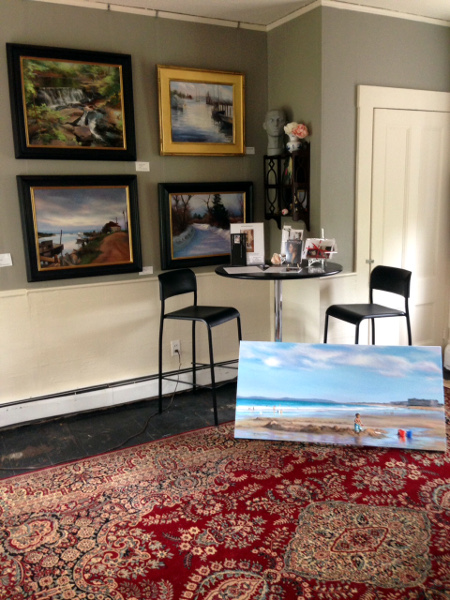 Finally, you can view Mary Rose's working studio here at the Whistler House Museum of Art during normal museum hours - Wednesday through Saturday from 11 am to 4 pm.
---
September 2015
Janet Lambert-Moore: A Creative Life opened in the Parker Gallery at the Whistler House Museum of Art on September 30 and has been a very popular show! Janet is a much-loved Lowell artist who is well respected by members of the community, many of whom came to her opening reception on October 4.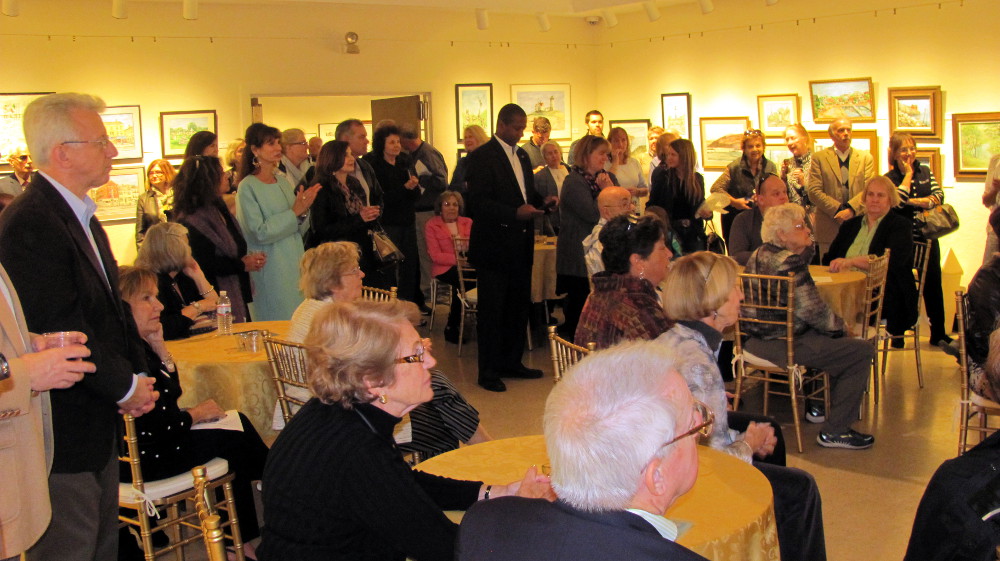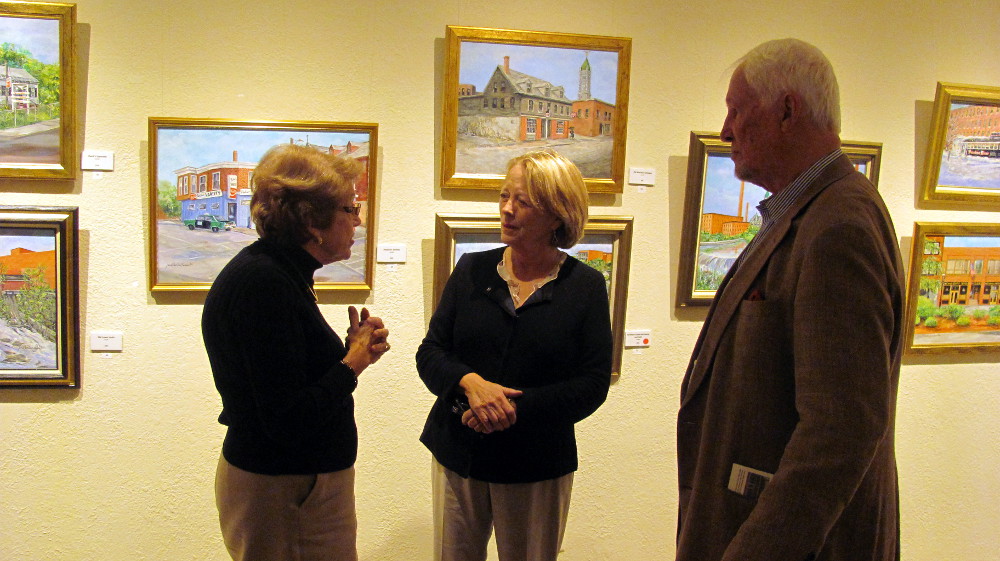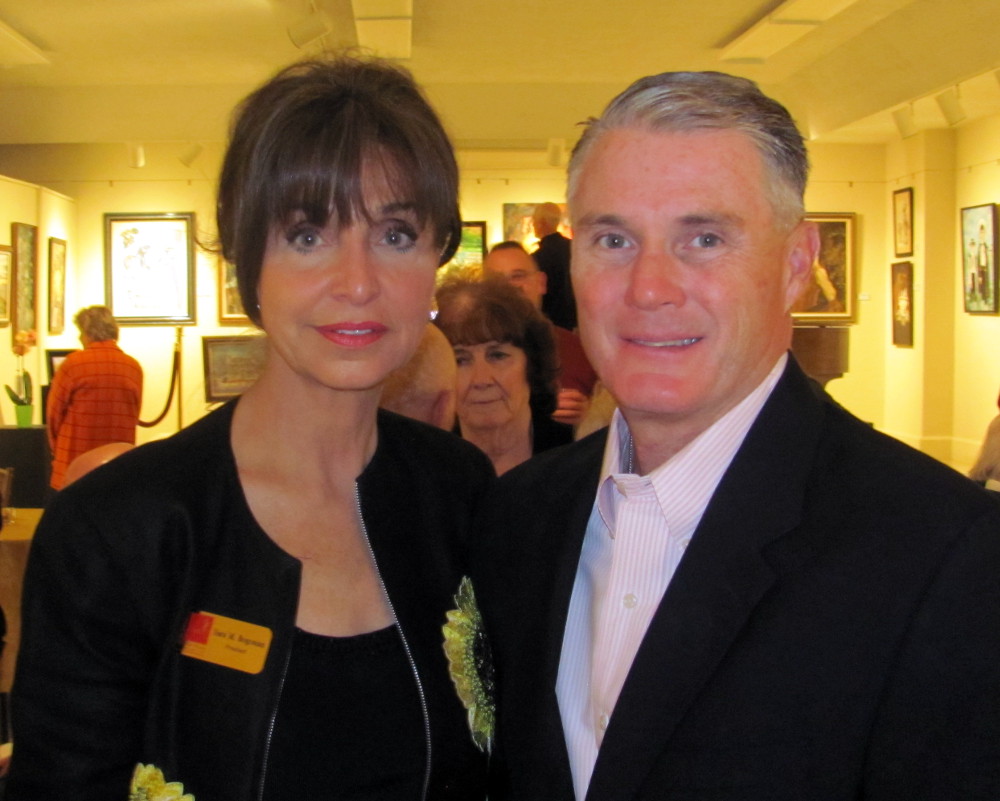 We were pleased to welcome Congresswoman Niki Tsongas, State Senator Eileen Donoghue, Lowell Mayor Rodney Elliott, and many members of the Lowell City Council, in addition to numerous friends and collectors of Janet's work.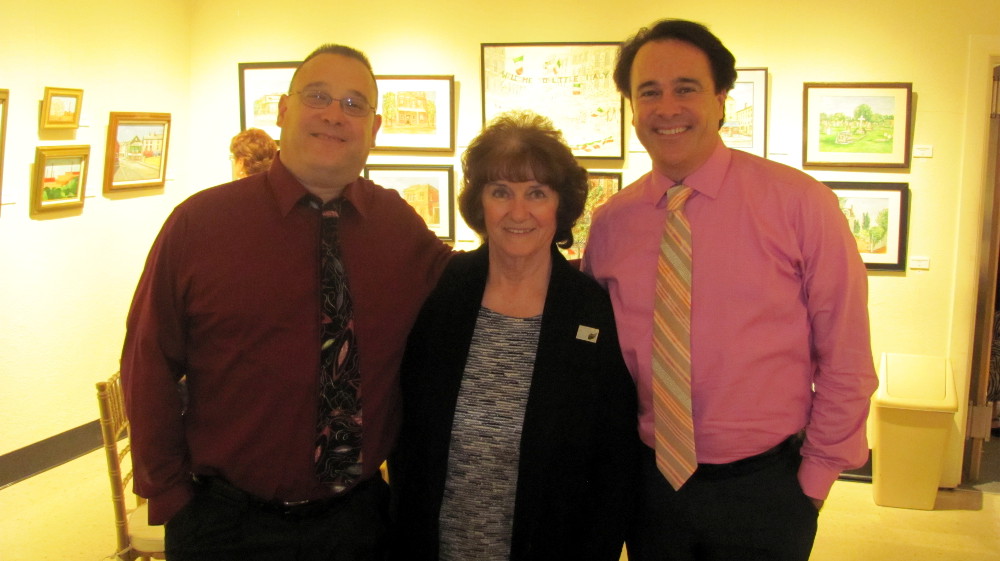 Janet was pleased to have her sons Chauncey (left) and Joey with her at the reception.
You can see more images from the reception on our Facebook page.
This exhibition of over 100 works of art runs through November 7th. Museum hours are Wednesday through Saturday, 11am to 4pm.
---