Meet the Whistler House Museum of Art's April Artist of the Month: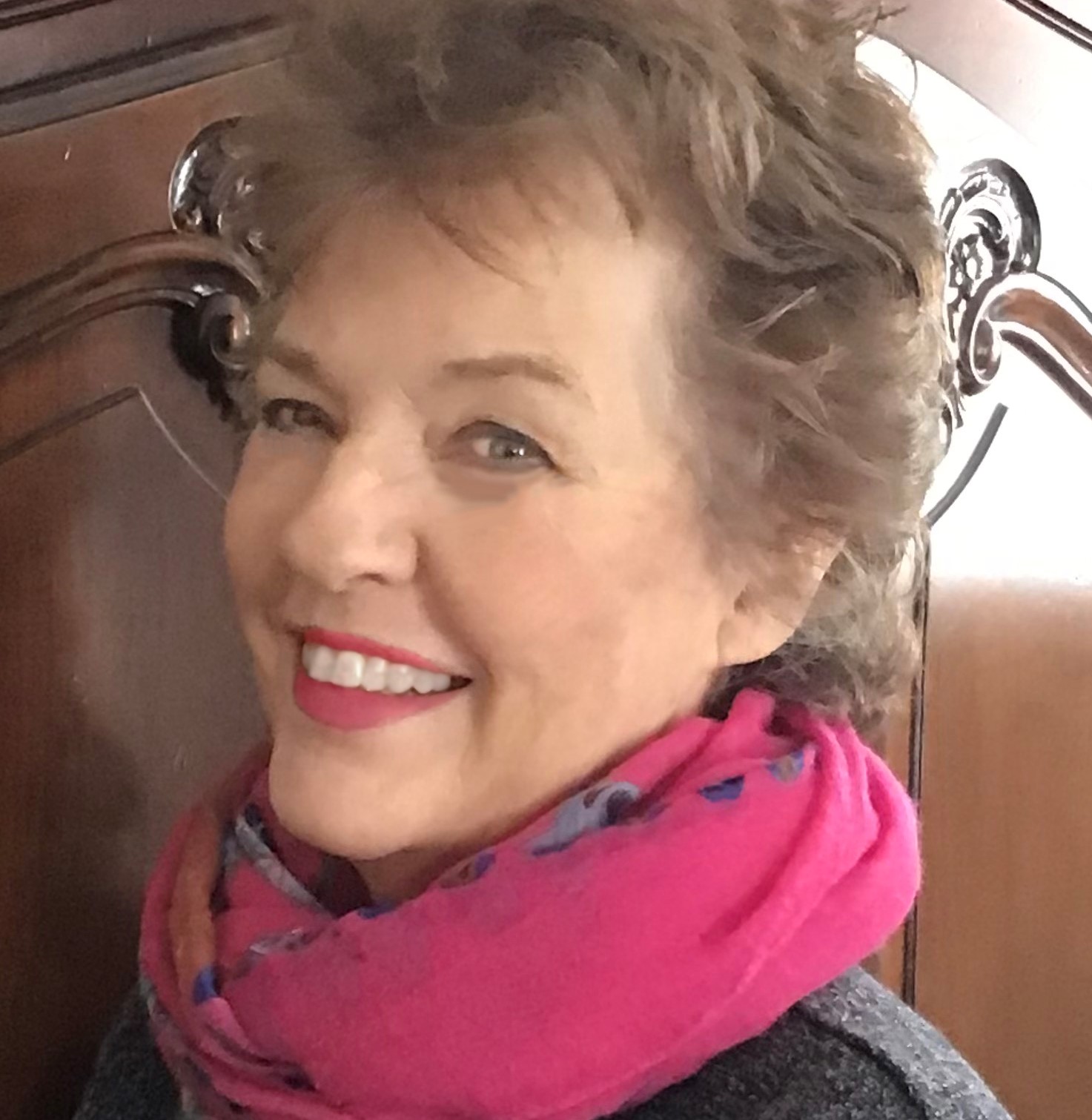 Mary Phillips creates drawings and oil paintings which tell visual stories of our world with clarity through her unique abilities. Generally, this means using a realistic and representational depiction, enabling the viewer to easily impose their own insight and relevance upon that which they see. It is her purpose to edify, fascinate, and cause a deeper consideration of the subjects portrayed.
Mary began studying fine art as a teenager and relocated from California to Southern New Hampshire at the age of 30. From an early age, she has always drawn inspiration from artists like Rembrandt, Lawrence, Vermeer, Raphael Peele, Velasquez, Titian, the American Ten Painters, the Hudson River School, Ingres, Sir Henry Raeburn, and Winslow Homer, just to name a few.
Mary's process is somewhat time consuming and is executed in a fashion reminiscent of these European painters before the 1800s. She develops a composition and draws it with pencil or charcoal. The drawing is then transferred to canvas, where it is underpainted in value scale. Color is then applied and finished with final glazing. To develop her skill even further, she found a strong mentorship studying with Numael and the late Shirley Pulido from Hancock, NH. This dynamic and talented artist couple greatly influenced her painting philosophy and technique, a specific technique indicative of the Old Master's.
Mary has exhibited her work in a large range of shows throughout New England and the United States, including The Guild of Boston Artist's Annual Regional Painting Competition, the Butler Institute of American Art's Midyear Show in Youngstown, Ohio, and the New Hampshire Art Association's 60th Annual Exhibition at the Currier Museum. Mary is a consistent exhibitor at the New Hampshire Antique Coop in Milford, New Hampshire. She has also served as a docent and member of the Lowell Art Association for the past four years and has participated in numerous exhibitions at the Whistler House Museum of Art.
Her exhibition history is also available to view here.
The WHMA is excited to share with you a collection of Mary's work. If you are interested in purchasing any of these paintings, contact the Whistler House
Museum of Art at 

This email address is being protected from spambots. You need JavaScript enabled to view it.

 or call (978) 807-6699.
For more information regarding participation
in the "Artist of the Month Program", contact

This email address is being protected from spambots. You need JavaScript enabled to view it.

.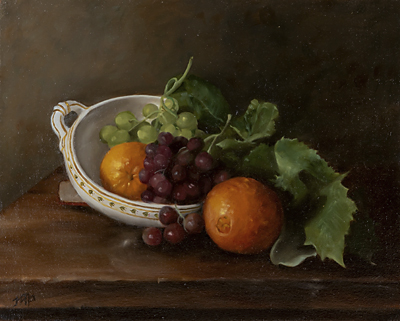 Still Life With Oranges, Grapes, and a Book
Oil on canvas
12" x 15"
$1,050
Flowers With Jewelry in a Salt Cellar
Oil on canvas
16" x 20"
$1,625
Clouds as Prayer Over the Land
Oil on canvas
22" x 26"
$1,200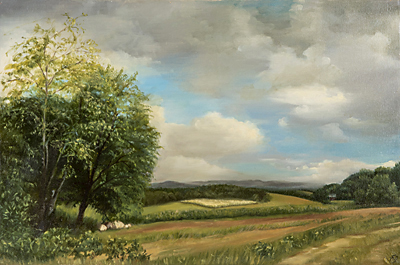 Coming Up the Rise to a Harvest Field
Oil on canvas
16" x 24"
$1,100
Young Couple on an Old Road
Oil on canvas
12" x 15"
$875
New England Neighbors
Oil on canvas
12" x 15"
$650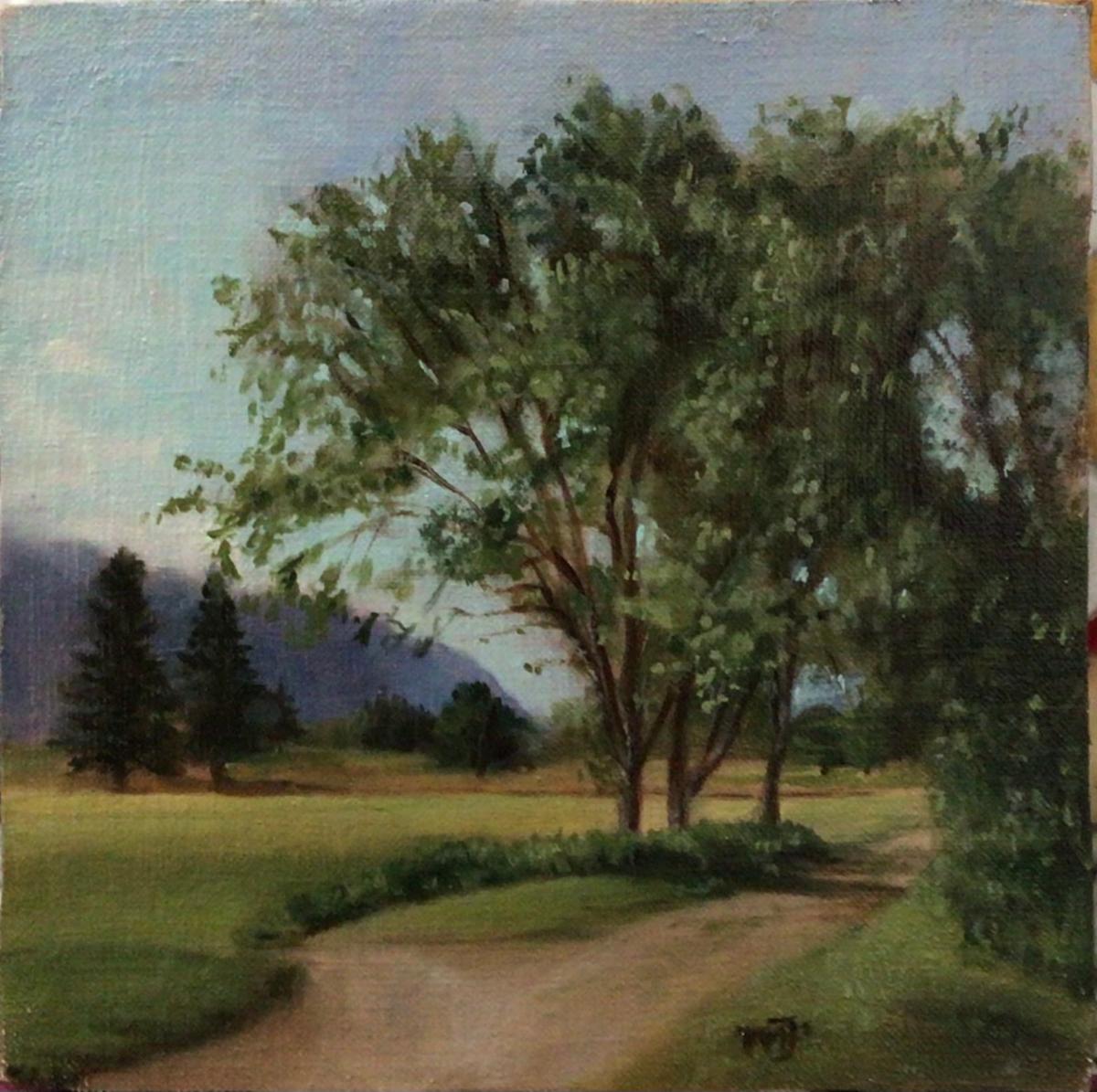 Three Trees on a Divided Road
Oil on board
6" x 6"
$275
Dimming of the Day
Oil on board
5" x 7"
$290
The Wedding Year of Jubilee
Oil on canvas
26" x 26"
$3,900
In Your Presence
Oil on canvas
11" x 9"
$950
Musical Theater
Oil on canvas
16" x 14"
$1,100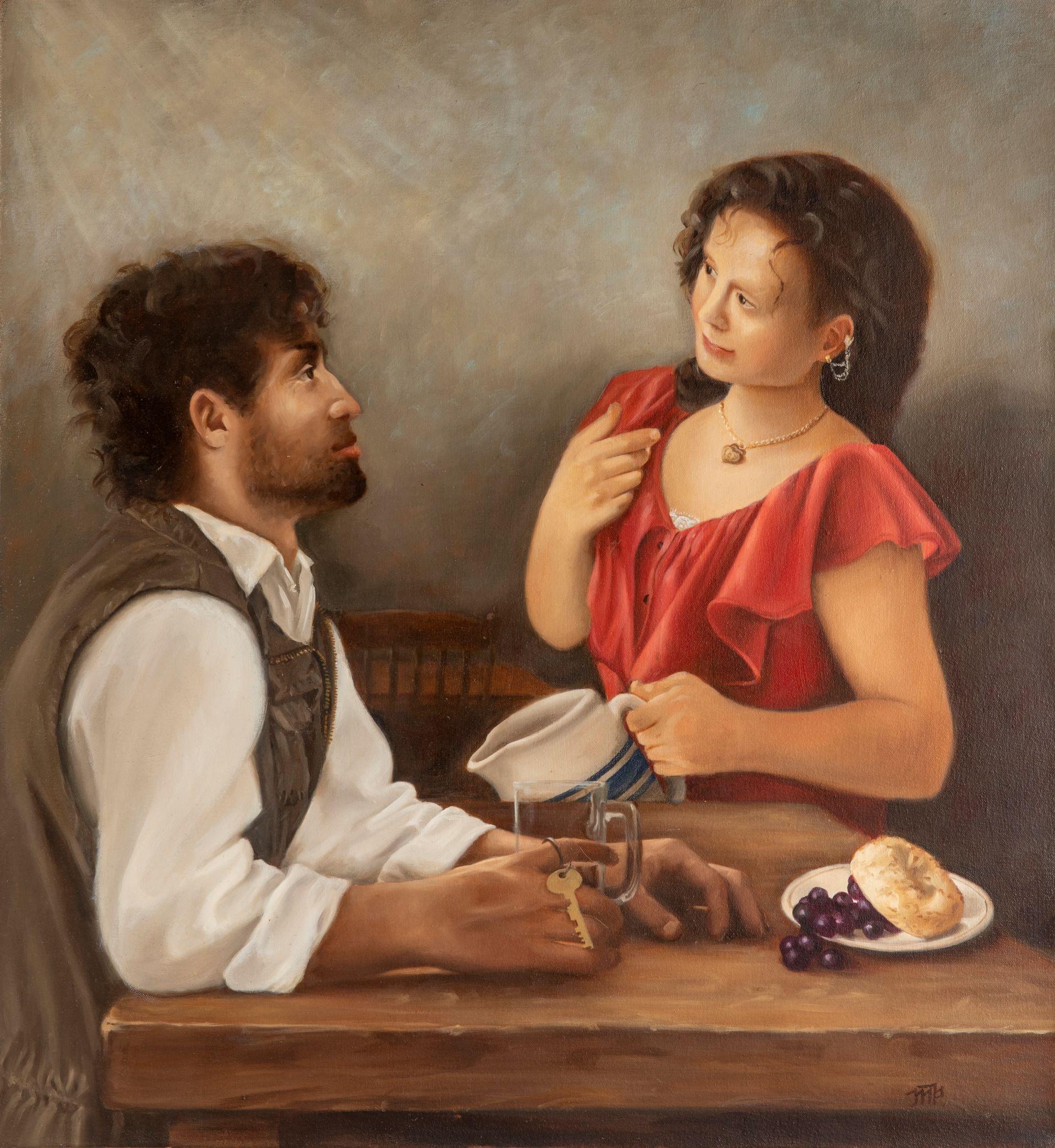 The Samaritan Woman at Bonhoeffer's Cafe
Oil on canvas
27" x 25"
$3,900
---