Meet the Whistler House Museum of Art's October Artist of the Month:
Priscilla Levesque

Since she was a small child in Ashburnham, MA, Priscilla Levesque has been creating art. Starting with arts and crafts, she quickly utilized all the supplies her parents provided for her—paper, crayons, paint, and clay—always asking for more. This childhood love for art encouraged her to seek a BFA at UMASS Amherst following high school.
Moving to Cataumet, a village in Bourne on Cape Cod, Priscilla became a diligent painter of watercolor landscapes. Soon thereafter, her work was exhibited at the Cataumet Arts Center, the Falmouth Art Center, the Woods Hole Gallery, Gallery 333, and many others. She honed her craft by taking classes and workshops with several artists, including Claude Croney, Beverley Edwards, Sig Purwin, Selina Trieff, Rosalie Nadeau, and Maris Platais.
Taking inspiration from 19th century landscape artists such as Camille Pissaro, Georges Seurat, and Paul Signac, Priscilla employs pointillist techniques. Developed by the French artist Georges Seurat in the 1880s, pointillism is accomplished through the building up of color by juxtaposing tiny dots of various hues, which merge together when seen at a distance. With this technique of "optical mixing," the color mixtures occur in the eyes rather than on the palette, emphasizing surface texture and decorative pattern over three-dimensional space. Priscilla is inspired by the works of Maurice Denis, who stated: "Remember that a picture, before being a battle horse, a nude, an anecdote, or whatnot, is essentially a flat surface covered with colors assembled in a certain order".
After moving to Lowell, MA, Priscilla rented space at the Western Avenue Studios and Lofts Complex. During this time, she shifted from using watercolors to casein, an opaque water-based paint. Casein's translucent and fast-drying qualities appeal to Levesque, who is always looking to adapt, change, and enhance her works.
Priscilla is represented in several New England Galleries and collections, and is affiliated with the Concord Art Association, the Falmouth Artists Guild, the Provincetown Art Association, and the Lowell Art Association, Inc./Whistler House Museum of Art. Most recently, her work was exhibited at the Wright Gallery in Kennebunk-Port ME, Stamm and Black Interior Design in West Acton, MA, and Picture Yourself Gallery and Framing in Chelmsford, MA. When she is not searching for inspiration along the canals of Lowell, Priscilla can be found working in Studio 251 at Western Ave. in Lowell, MA.
The WHMA is excited to share with you a collection of Priscilla Levesque's work. If you are interested in purchasing any of these works
of art, contact the Whistler House Museum of Art at

This email address is being protected from spambots. You need JavaScript enabled to view it.

or call (978) 807-6679.
For more information regarding participation
in the "Artist of the Month Program," contact

This email address is being protected from spambots. You need JavaScript enabled to view it.

.
6:30 AM
Casein on black paper
6" x 8.5"
$175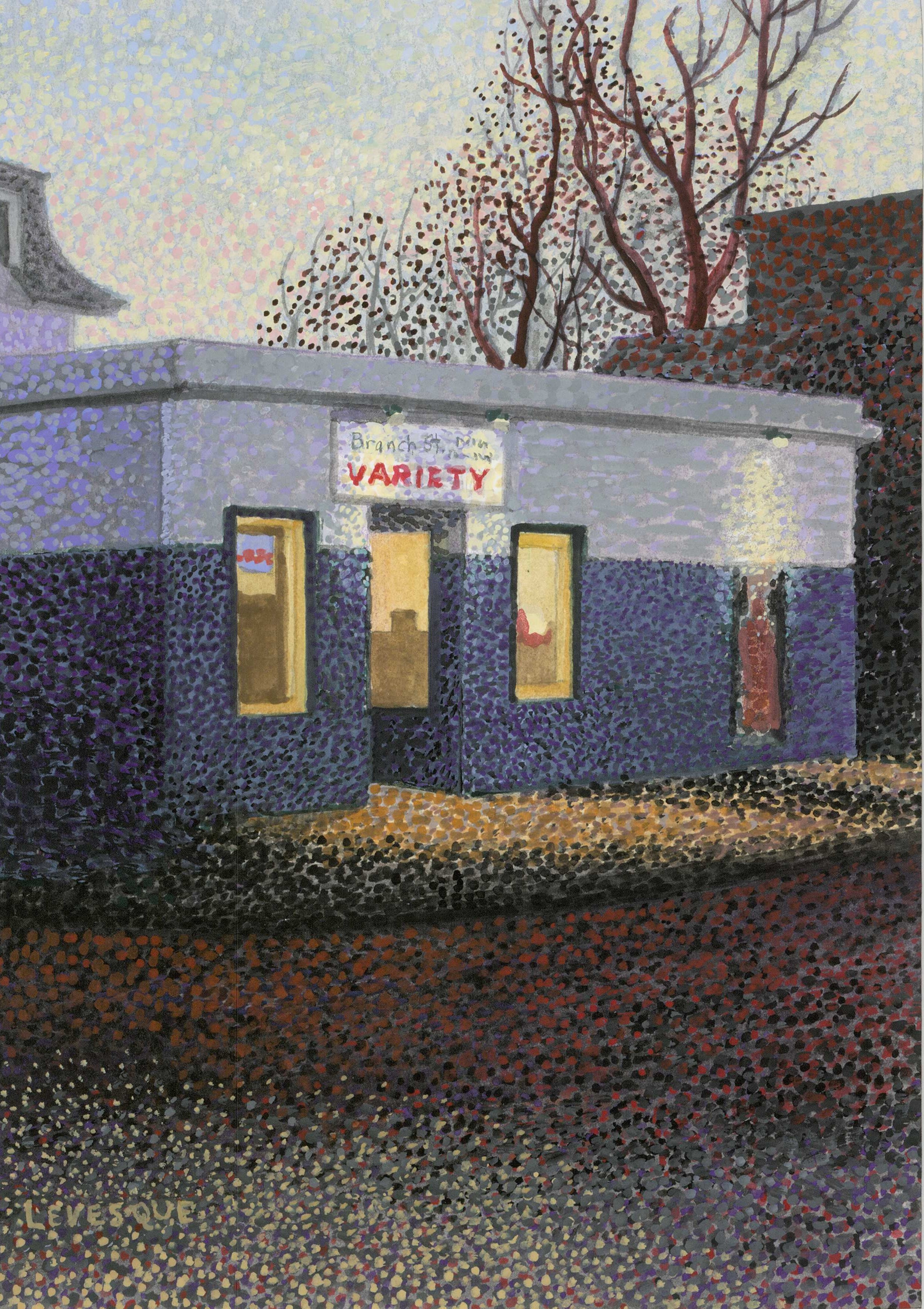 Branch St. Variety
Casein
6" x 8"
$150
Dark Harbor
Casein
7" x 8.5"
$250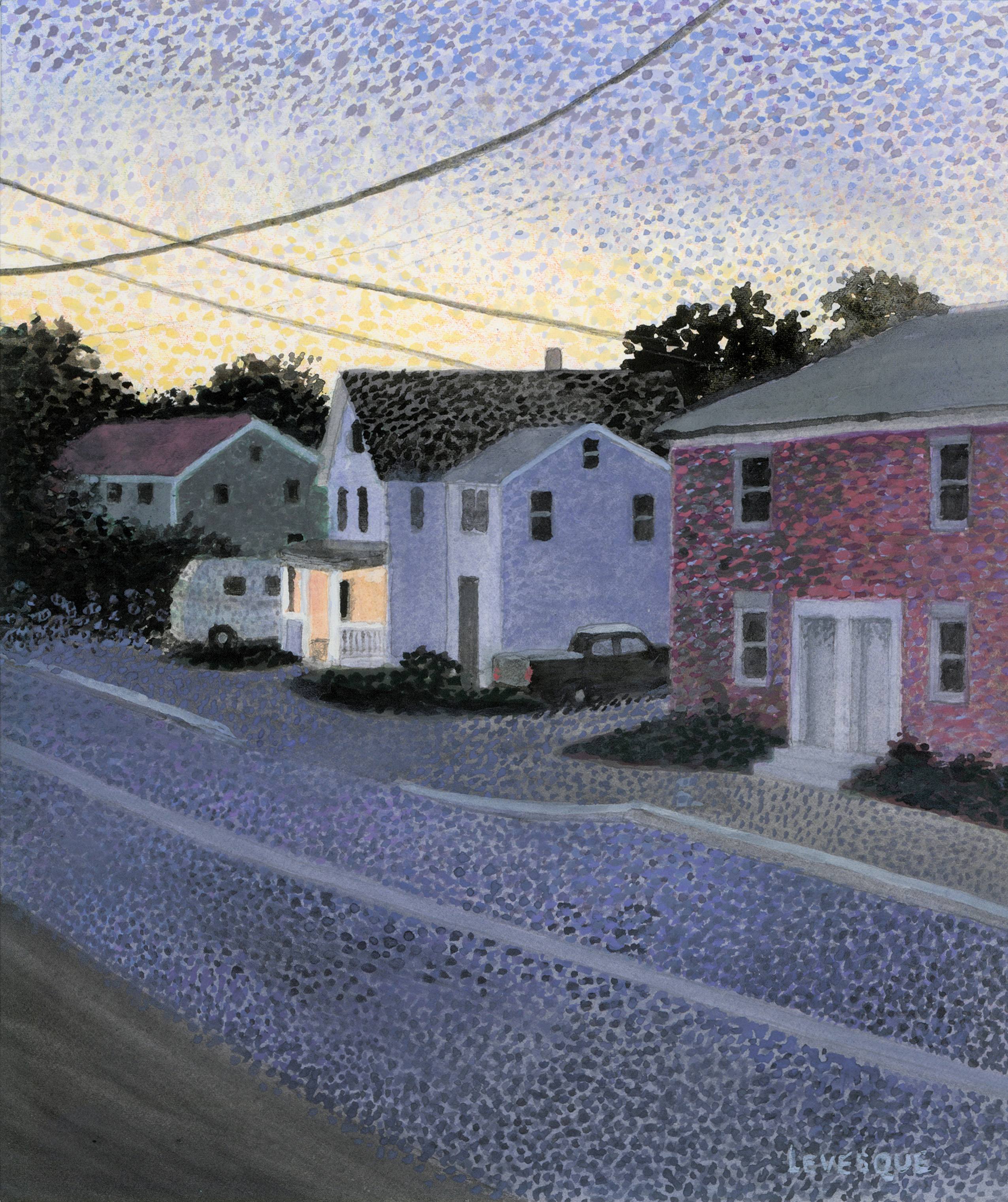 Dunstable Rd
Casein
8.5" x 10"
$275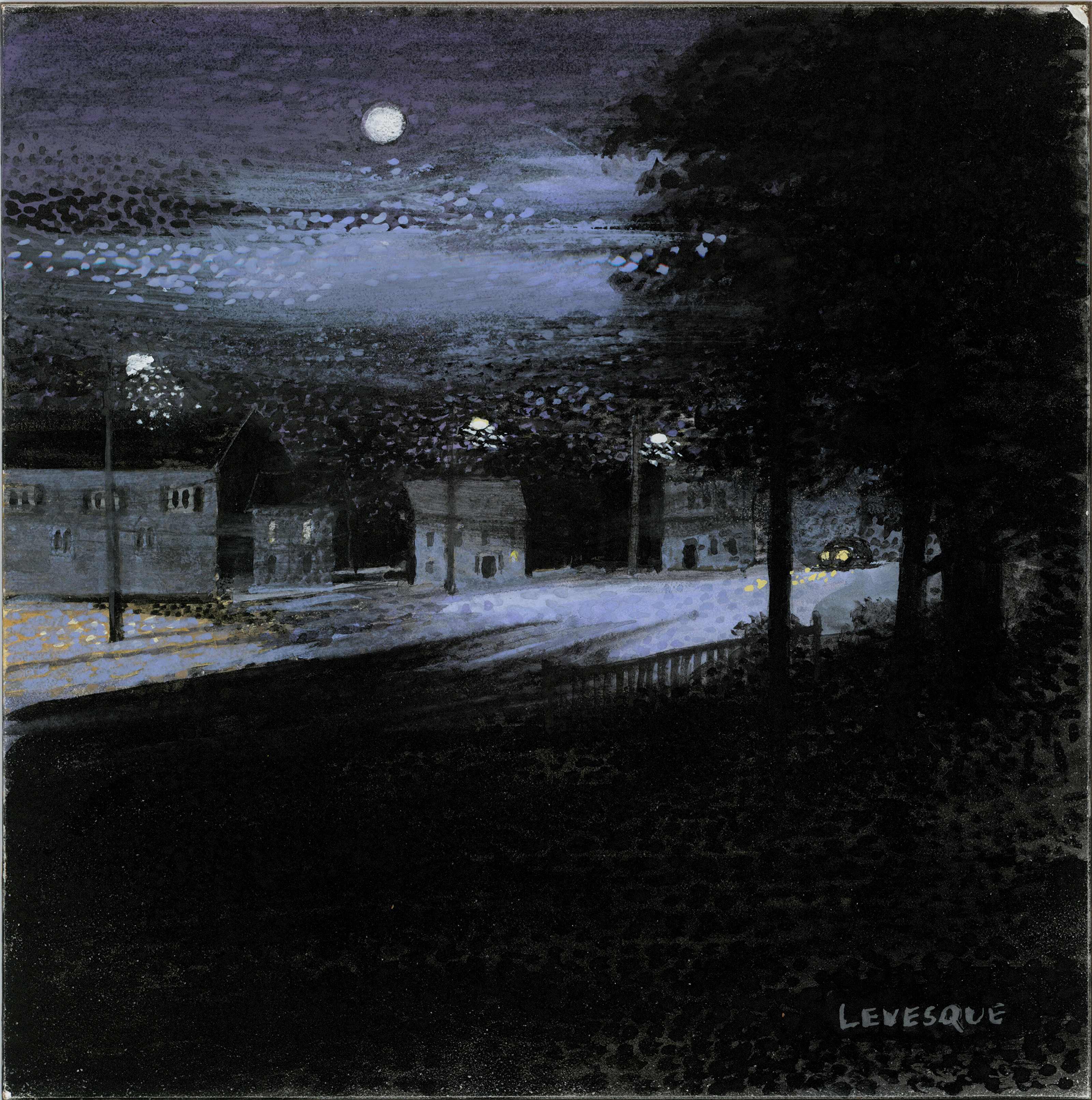 In the Air Tonight
Casein
7.5" x 7.5"
SOLD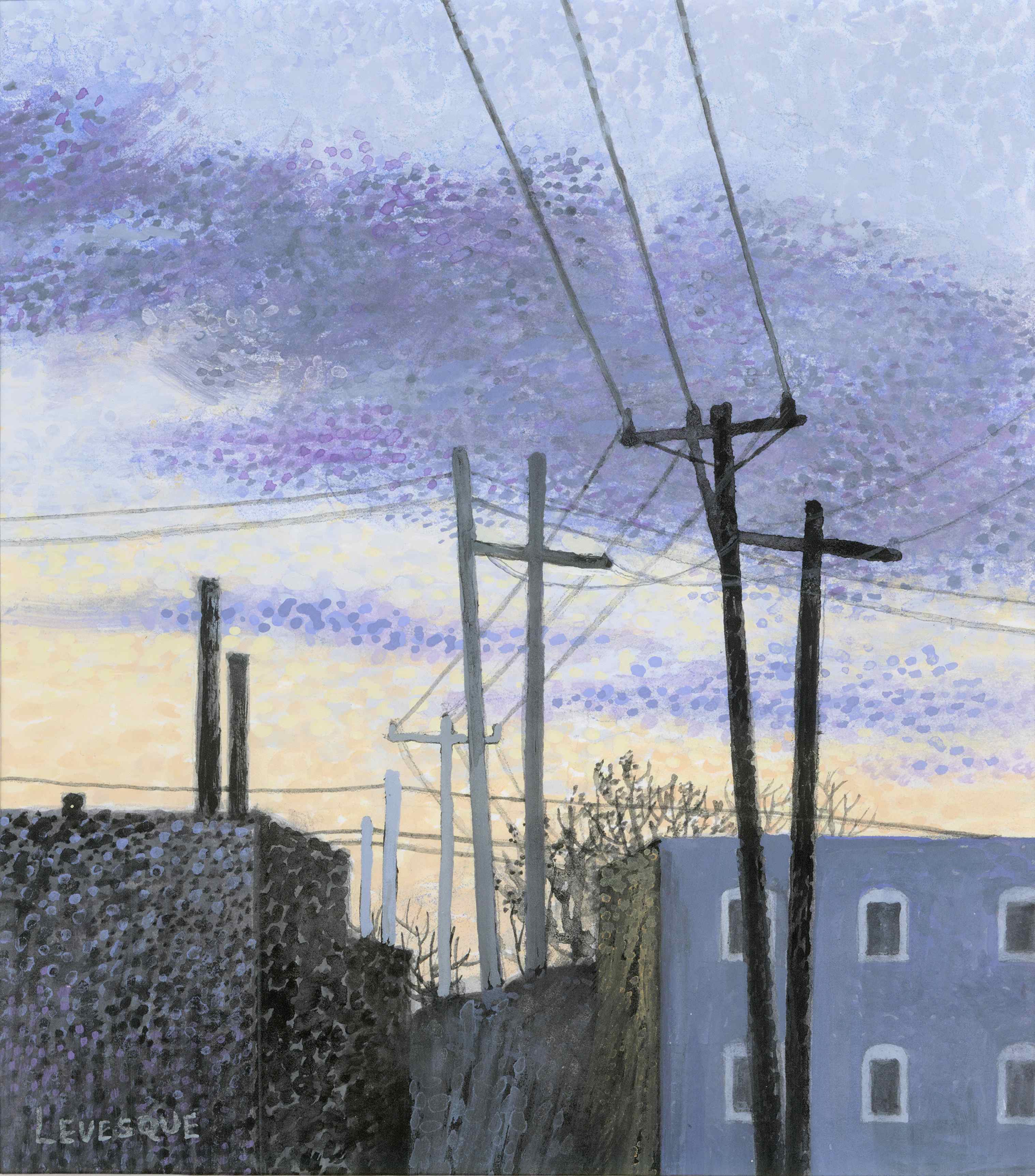 Late Afternoon in the City
Casein
7.5" x 8.5"
$275
Night Thoughts
Casein
6" x 9"
$175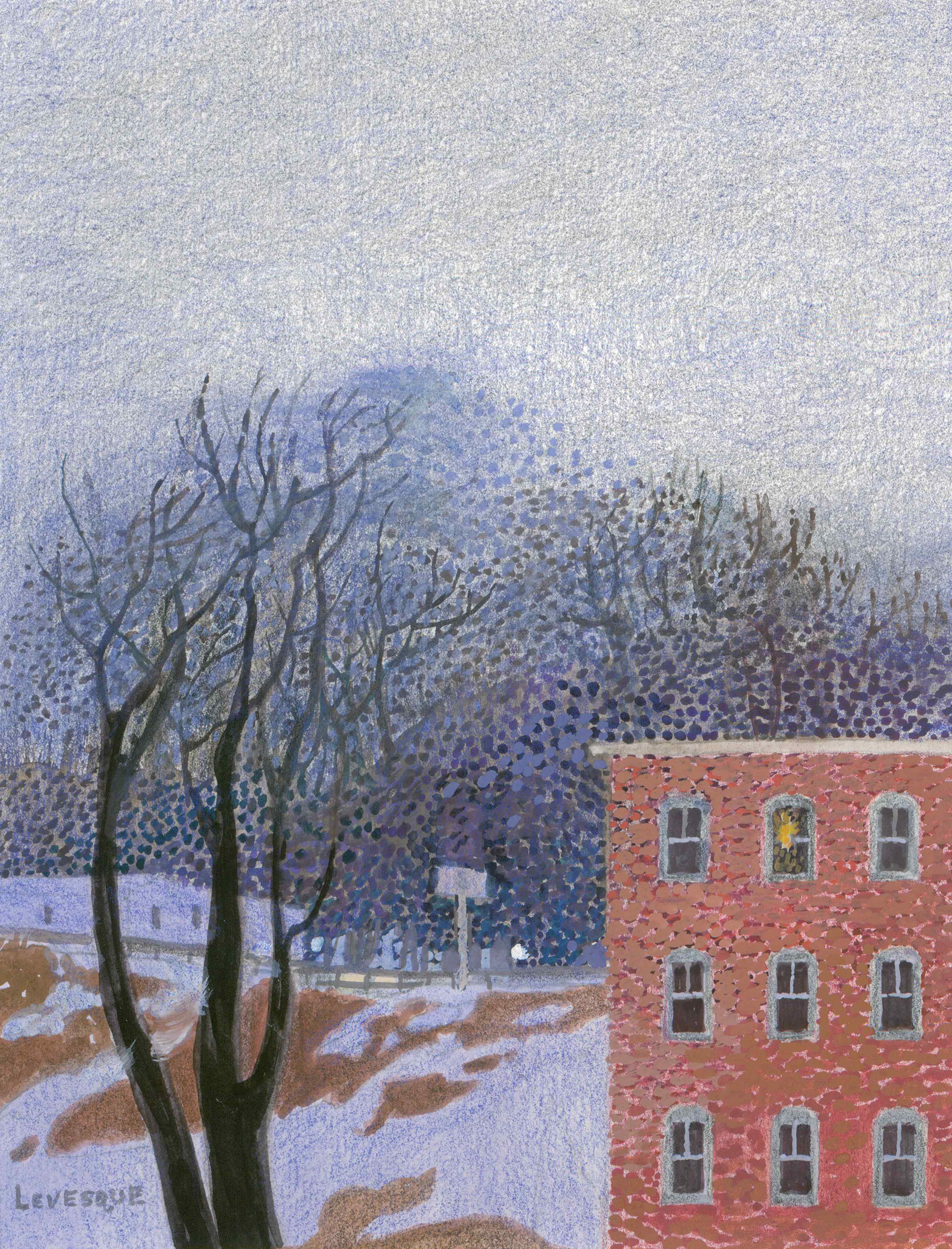 Nightfall in Lowell
Casein
7" x 9"
SOLD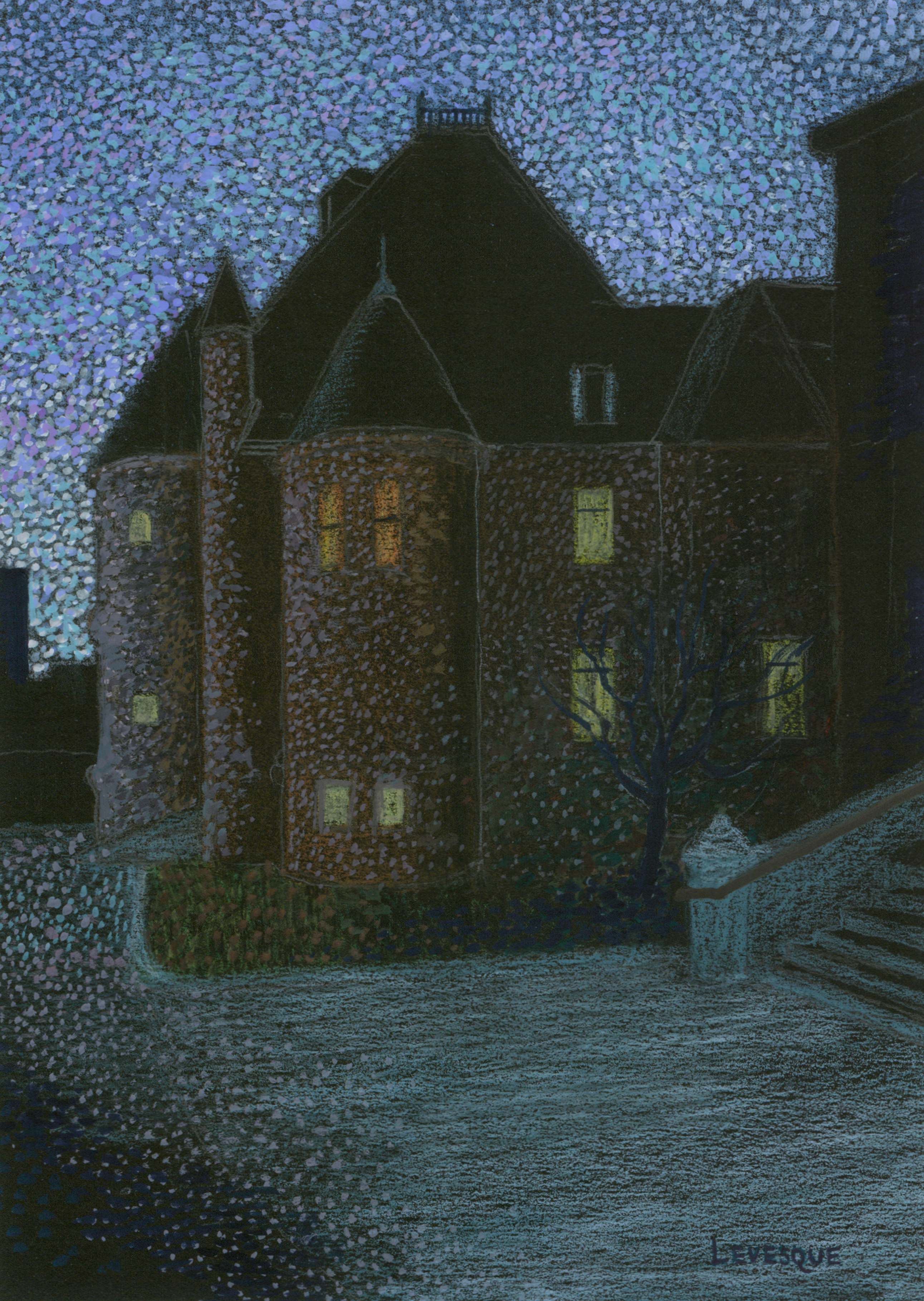 Nightfall on Merrimack St.
Casein
6.5" x 9"
$275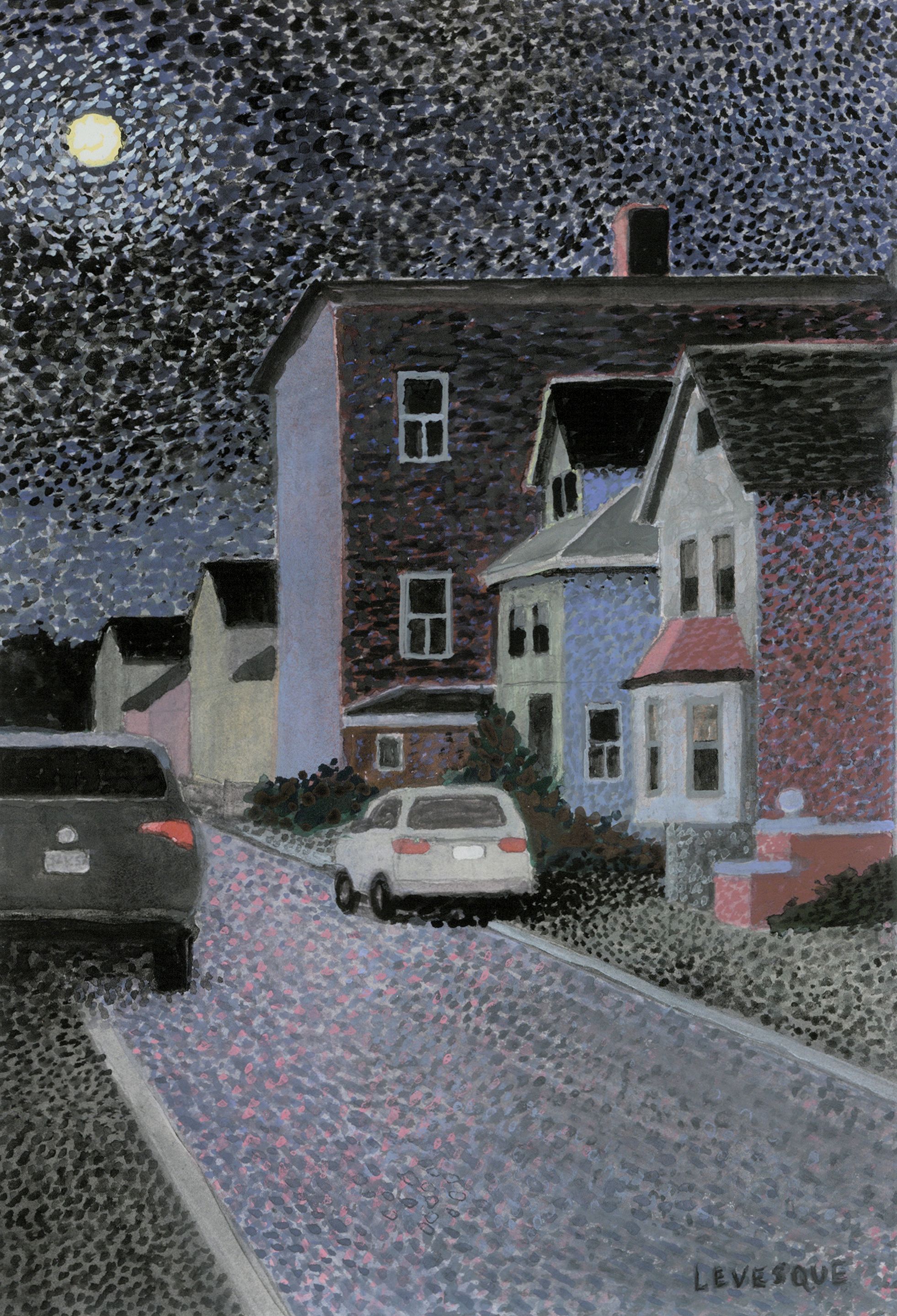 Nocturne
Casein
6.5" x 9.5"
$275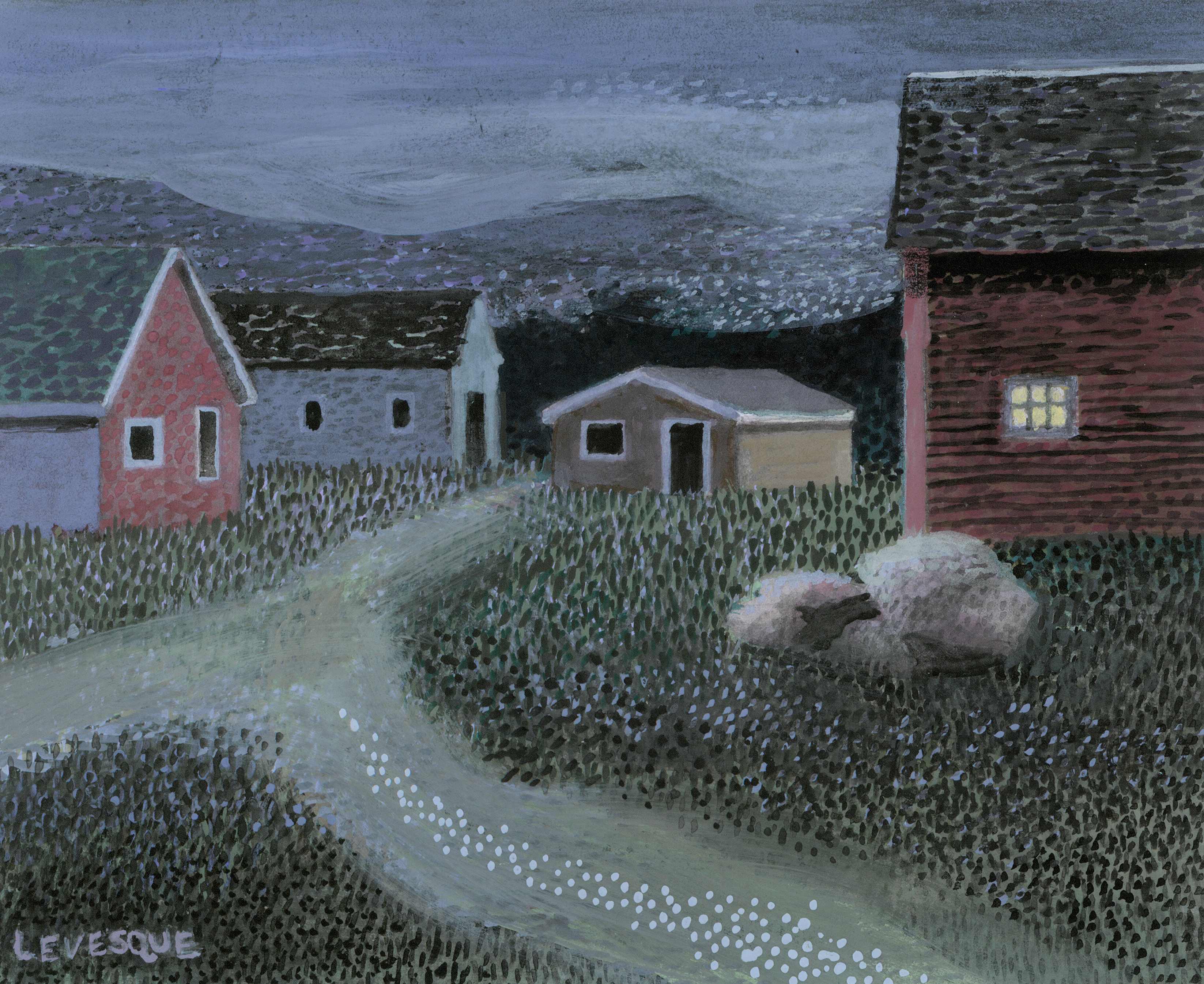 One Evening at the Farm
Casein
8.25" x 6.75"
$175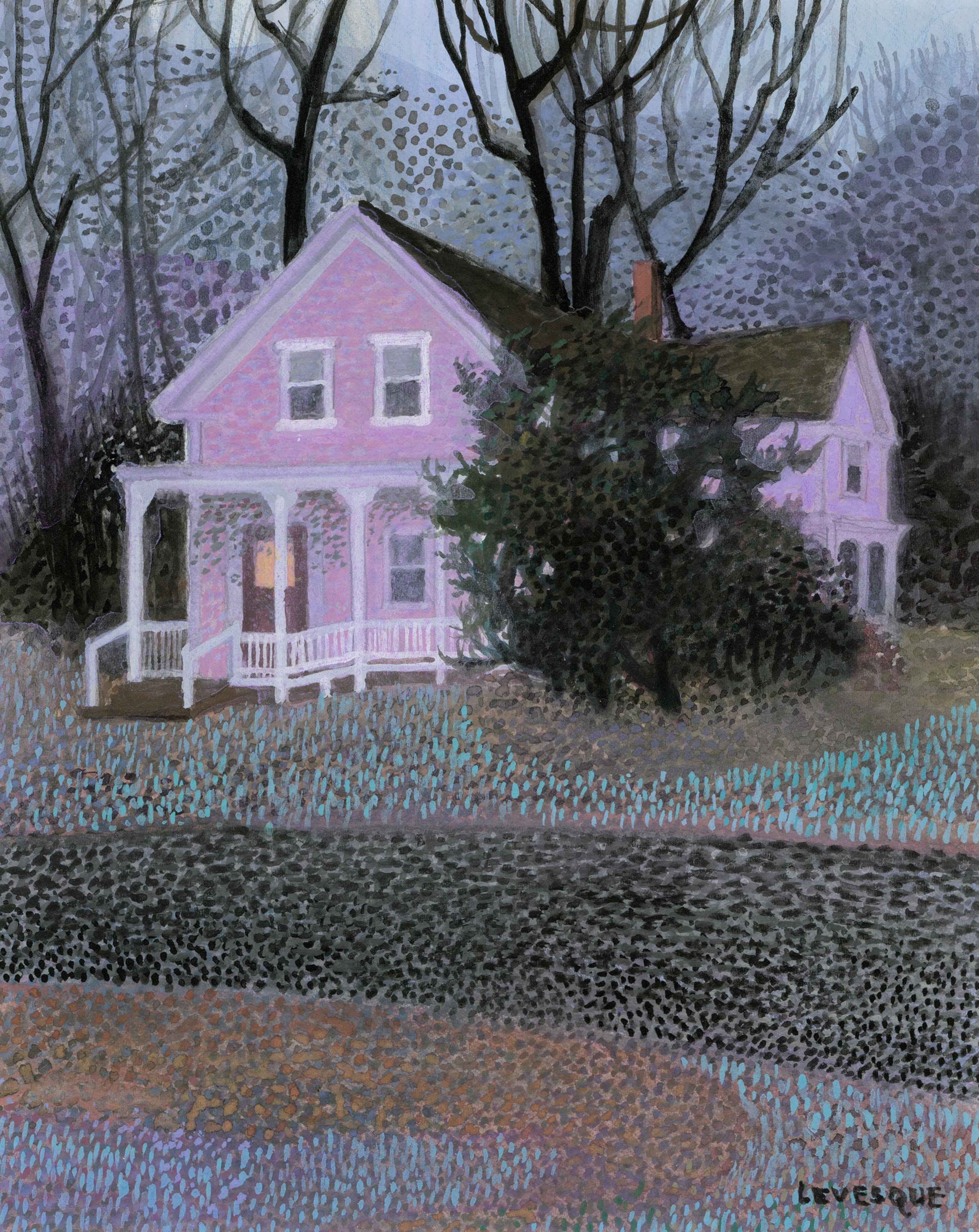 Pink House
Casein
7.5" x 8.5"
$250
Saunders St.
Casein
6" x 7.5"
$175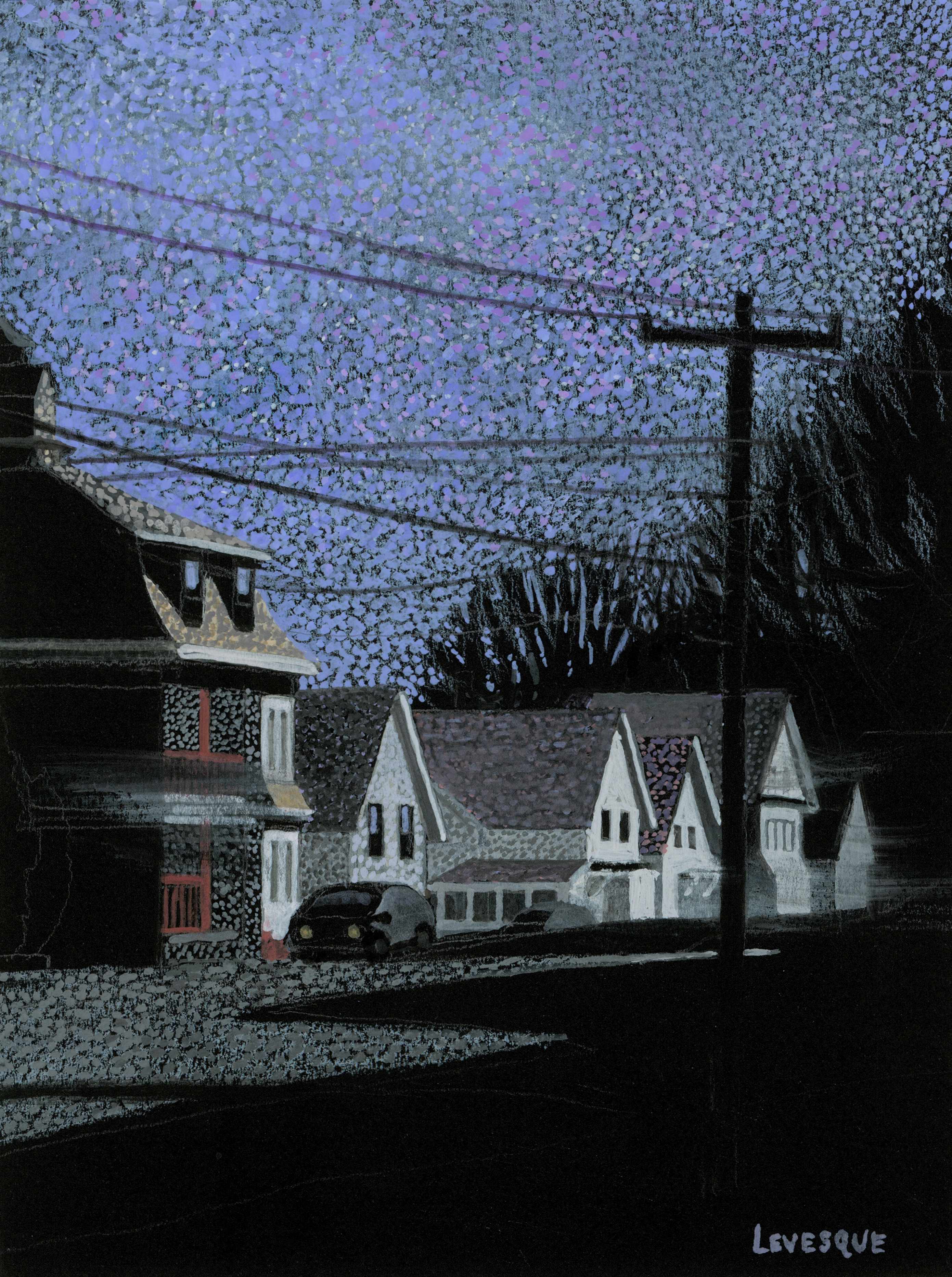 Top of the Hill
Casein
7" x 9"
$275
Twilight on Jackson St.
Casein
6" x 8"
$150
Yesterday on Burtt St.
Casein
8" x 10"
$275
---