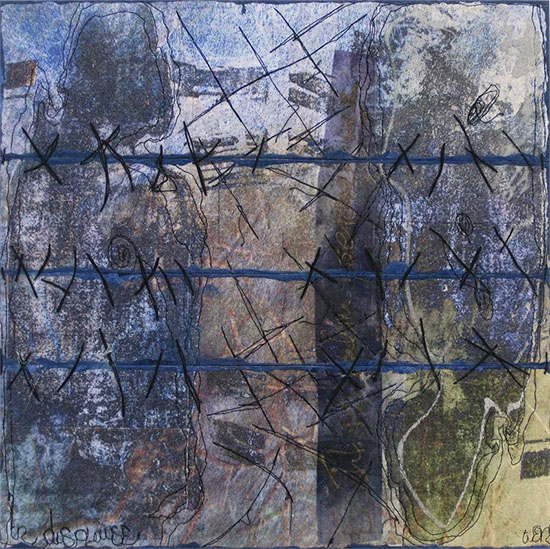 Digital Mini Quilt:
A Quilt Class with Wen Redmond
Saturday June 30,2018
10:00 am - 4:00 pm

Join well-known fiber artist Wen Redmond for an all-day quilt class to create your own digital mini quilt! Create a mini 12x12 segmented digital quilt with a new edge treatment that uses paint! Based on Wen's book, Digital Fiber, create a segmented mini-fabric quilt with a photograph on inkjet-ready fiber printed before the workshop! Wen will demonstrate her protective coating and finishing techniques.   
The class fee is $75, with an additional fee of $25, which covers a kit including a printed fiber image, satin varnish, and specialty mediums.
Participants can choose to use a personal photograph! Send the photo in jpeg format one month prior to the class. Photos should be sized to 12x12 or less, in square format, at 180-300 resolution, labeled with your name, and sent to
with Digital Fiber Mini Quilt in the subject line. 
Student quilts will be exhibited in the Members Room along with "Interplay: Fiber and Art Quilts" exhibition in the Parker Gallery from August 11- September 15, 2018.
Space is limited! Please reserve your space by June 16th.