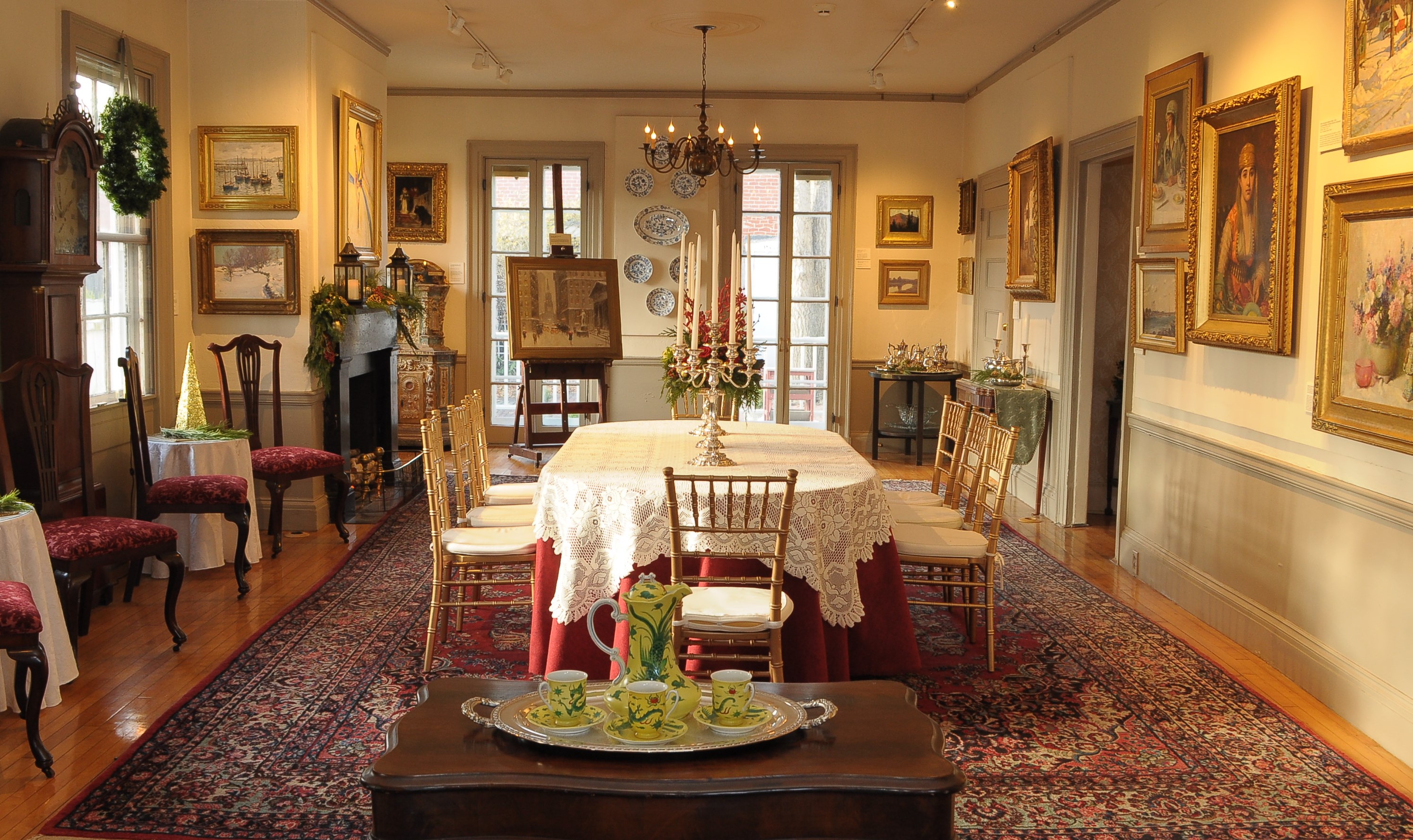 Historic House — Main Gallery
Located in the heart of Lowell, the Whistler House Museum of Art offers a setting rich in beauty and history. A museum, garden, and art gallery serve as a gathering place for families, friends, and communities. The Whistler House Museum of Art offers a distinctive ambiance for every occasion, including weddings and corporate events, thanks to a permanent collection in the Historic House's galleries. Your visitors will partake in a joyous and exclusive occasion at the Whistler House Museum of Art.
Choose from our four unique spaces
The Whistler House Museum of Art offers a variety of unique locations, allowing you to tailor your events—large or small—specifically to meet your needs. From weddings and showers to birthdays. Your events are valued to the highest quality standard. We are delighted to collaborate with you on planning your unique occasion.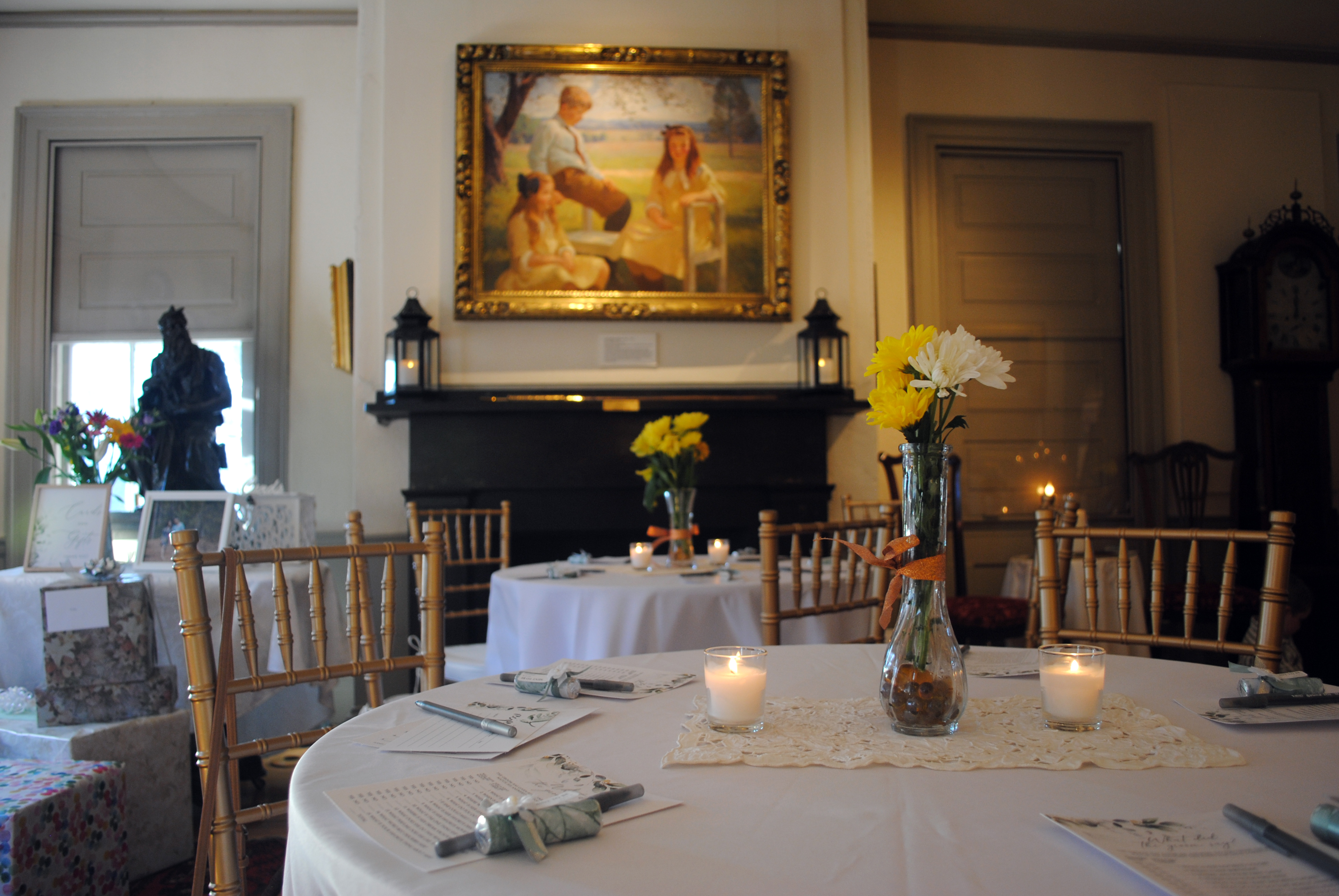 Historic House
Step back in time to host your party in our breathtaking showrooms.
The 200-year-old Historic House is the perfect setting to host your small gathering. French doors open from the
main gallery of 19th and 20th century works of art onto an elegant and manicured courtyard.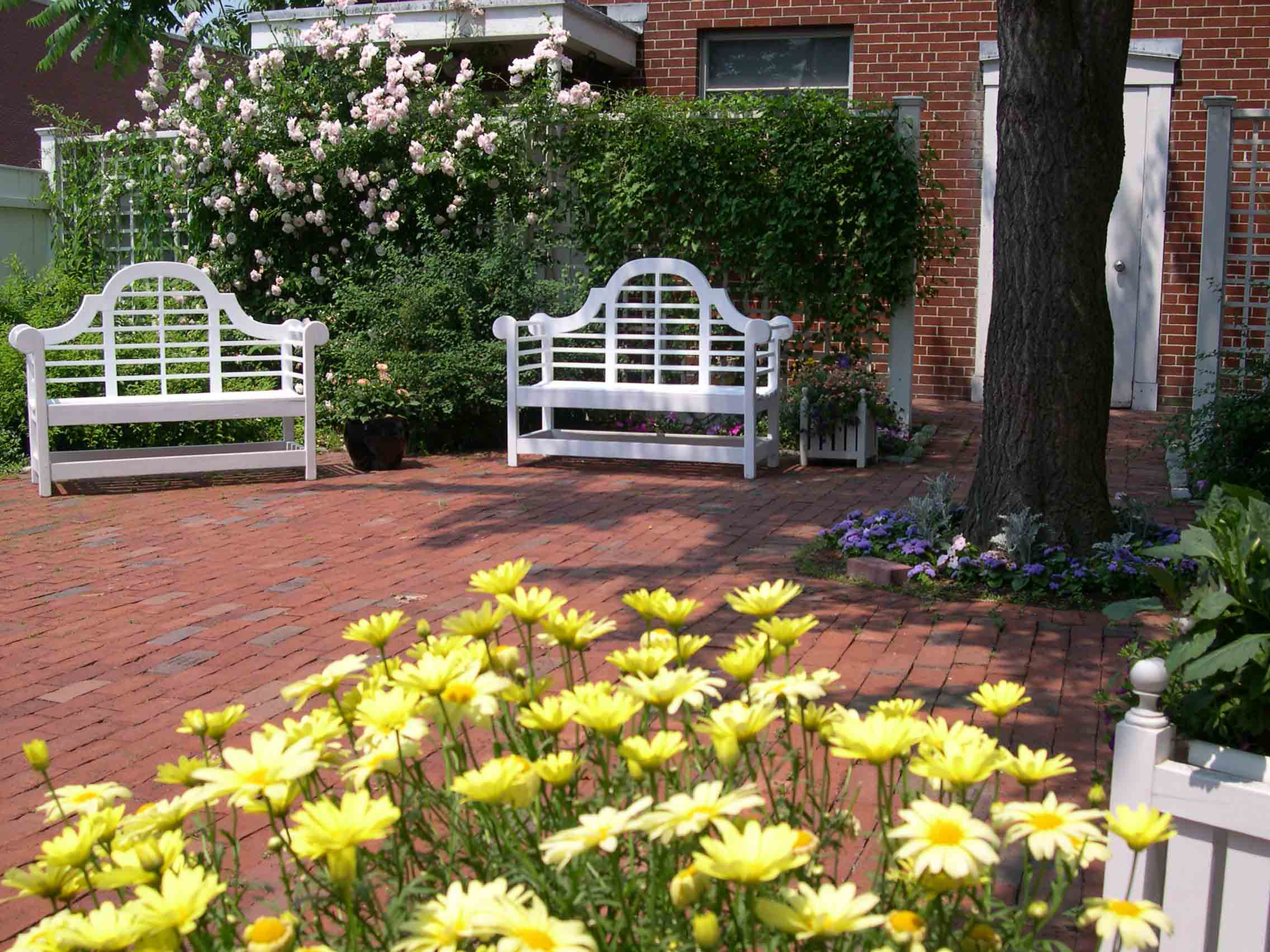 Courtyard
Stop for a breath of fresh air, inspired by history and nature.
This intimate and airy space is the perfect location for refreshments and hors d'oeuvres. Your guests will
enjoy stepping out into the courtyard and exploring the breathtaking and idyllic gardens.


Parker Gallery
Immerse yourself in art exhibitions of contemporary international artists.
The gallery is a wonderful environment to entertain family, friends,
and colleagues, surrounded by an extraordinary collection of art.


Victorian Gardens
Celebrate in our beautifully landscaped lawns & gardens.
Host your event in this serene oasis which can hold celebrations of various sizes. The lush garden
provides a distinctive and lovely location for your special gathering.
PRICING
You may choose any combination of the four venues for your event, with prices subject to change based on selection and availability.
Please contact This email address is being protected from spambots. You need JavaScript enabled to view it. for more information.
 
We'd love to hear from you!
For further details or to book an event, please email us at This email address is being protected from spambots. You need JavaScript enabled to view it. or call us at 978.452.7641.

Victorian Gardens — Whistler Statue